Business tactics are becoming more daring and creative as everyone looks forward to starting their recovery in 2022. Below are some of the top eCommerce design trends to watch out for in 2022 to aid you stay competitive in the online market.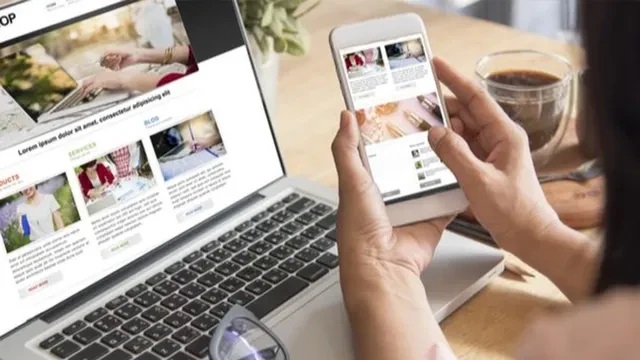 Online Purchasing is Turned Realistic with Augmented Reality.
For e-commerce, augmented reality (AR) has transformed the game. With this sort of advanced technology, clients can see the item they're purchasing, which helps in the purchasing journey. Because the buyer may obtain a better sense of the article without really seeing it, augmented reality (AR) significantly impacts the purchasing experience in some sectors, such as fashion and home décor.
Voice Search
People's lives have changed and grown simpler since the introduction of smart speakers and voice assistants like Google Assistant, Alexa, Siri, and others. These gadgets and tools assist individuals in migrating from "typing" to "speaking," differentiating people's lives in the process. By 2022, it's anticipated that about 55% of households globally will have smart speakers, which will cause the market revenue for these devices to explode in 2025.
Specific voice commands can be used with voice tools and devices to access a wide range of services. Voice search has gained traction and will continue to do so in 2022.
AI Helps Retailers in Learning About their Customers.
Customer-centered, automated purchasing experiences are made feasible by artificial intelligence (AI) and machine learning. AI is constantly gathering information on customers' purchasing habits, the timing of their transactions, and the sort of quality they want in a good or service. It's a piece of technology that can't be duplicated in a physical location.
Faster Page Speed
One of the essential web development requirements is for rapid load times. A website's loading speed has been a vital ranking and conversion element for many years. Page speeds are more crucial than ever for website results, particularly with the introduction of Google's Core Web Vitals algorithm upgrade in 2021.
Most web browsers anticipate that a website will load rapidly, and the interval following a link click shouldn't be longer than two seconds. If your site takes more than three seconds to load, you'll probably lose visitors who won't return and who you won't be able to maintain. Developers need to learn how to create lightweight and efficient code to assist their eCommerce clients in achieving top ranks in search results.
Chatbots
One of the most pervasive trends in eCommerce development is the use of chatbots. For eCommerce organizations, chatbots are pretty helpful because they automate human-to-human interactions. Users can communicate with chatbots on an e-commerce website to swiftly and quickly obtain various services. Custom assistance has frequently been a weak point for numerous online firms. But with the aid of chatbots powered by artificial intelligence, businesses can offer quick and convenient customer service.
It is predicted that eCommerce sales will touch $112 billion by 2023. Customers don't have to wait very long to get solutions because chatbots may respond to their questions and communicate with them to handle potential problems.
To learn about our service click here.