To be successful as an entrepreneur, you need to know how to sell your company. Even if you do not aim to seek investment for your firm, being able to give a convincing elevator pitch demonstrates that you are familiar with all aspects of it. This comes in useful if or when you eventually decide to look for investing opportunities.
Here's how you can start pitching your business idea to investors.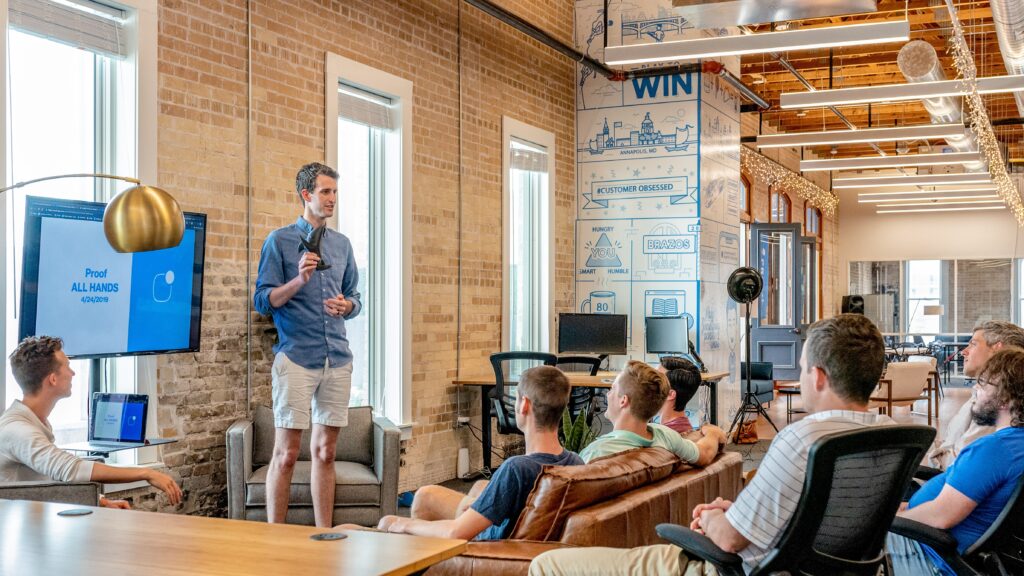 Create a Presentation
First things first, put some effort into putting up a pitch deck. The objective is to design a deck that not only makes it simple for you to operate but also piques the interest of potential investors in your company. Keeping this in mind, you should prepare double versions of your pitch deck: one that is concise and can be delivered in less than ten minutes and another that is comprehensive and covers everything you want to make available to potential investors.
Practice Your Pitch
It would help if you worked on perfecting your pitch. If you cannot immediately speak to each component of your company, then every other piece of advice on this list is essentially rendered meaningless. Too many business owners are under the impression that they can clearly and concisely articulate the value of their company just by having intimate knowledge of it. And having a pitch deck that is top-notch and full of eye-catching visuals would suffice as a fallback option. Therefore, they enter pitch sessions without having adequately prepared.
Know Who You're Pitching
Some business owners make it their mission to meet with every investor, regardless of the level of experience or sophistication that they bring to the table. When you accept an investment, you are entering into a partnership; therefore, in addition to the financial aspect, you need to consider this. Before you present to possible investors, you must do your homework and investigate the market.
Tell a Story
When explaining your idea for a business, you should focus on the problem you are trying to solve and how you plan to solve it better than your competitors. To accomplish this, you may give a real-life situation in which you detail the difficulty that an existing or potential consumer was having and how your product or service resolved the problem.
This can help investors connect with your concept on a more personal level and motivate them to recognize the potential in your proposition. You will be able to offer a complete picture of the future of your startup if you supplement your spreadsheets and charts with an engaging tale. This will also allow you to showcase the opportunities in the market more effectively.
Describe Your Product and Services
Make an effort to avoid putting too much of your attention on the concept of your business. Many people keen on starting their own business become so preoccupied with the concept of the firm that they forget to discuss the goods and services they intend to offer customers. You should convey this information to your investors right at the beginning of your presentation, but you shouldn't spend too much time talking about it. To convince potential investors to work with you, you should emphasize the returns they can anticipate from purchasing your wares, as this is the primary motivation for them to do business with you.
To learn about our service click here.